I began my career in Ireland's thriving film and theatre industry, then having being awarded the US Entertainment Visa, O-1B, I moved to Los Angeles.
Based on my experiences as a foreign actor in LA I wrote the ebook 'Moving to Los Angeles – The Essentials'. The guide proved so successful that it was pirated! I hope it helps you with your move.
If it helps you out you might like to buy me a cuppa and cake? Donate here.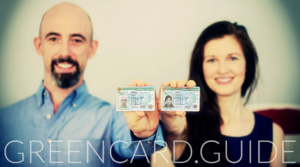 More recently I was awarded the US Artist Green Card, EB-1 Extraordinary Ability Visa. I self sponsored and self filed.
I have written a comprehensive guide on how you can get US workpapers too. For all the information check out my separate site www.artistgreencard.com
---
Best of luck to you in furthering your career.
Rachel
www.imdb.com/name/nm1418068
I do my best to update this ebook regularly so make sure you join the email mailing list to be notified of updates or become a fan on Facebook! Moving to Los Angeles – The Essentials